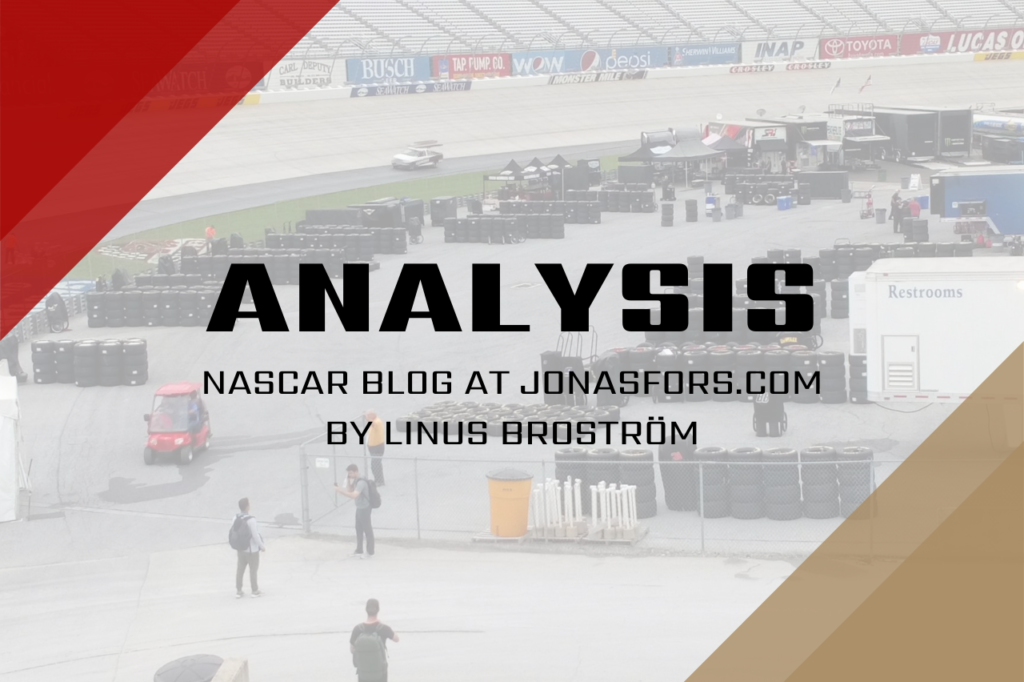 The long awaited 2021 NASCAR season is finally under way, and we could not have asked for a better start. Two first time winners, a second time winner and only two drivers have finished the first three races inside the top 10. So why does year seem like the best one ever? Well, it's quite simple really.

Firstly, just looking at the first three races there have been so many comers and goers throughout the races, and whoever is fastest in the first stage generally is nowhere by the end of the race. This has partially been through incidents and other stuff, but there have still been a lot of unfamiliar leaders of the races so far this season. Obviously some teams will keep improving week by week, and soon there will be some regulars at the front each week. But looking at the slower teams, they have definitely improved over the winter, so if they can just keep their current pace up, Front Row, JTG, RCR and Roush will absolutely have a chance be in the mix by the end of the year.

Secondly, the drivers who have already qualified for the playoffs are Michael McDowell, Christopher Bell and William Byron. In my opinion there are nine drivers who were pretty much guaranteed to make the playoffs heading in to Daytona, and neither of the three winners so far are on that list (5, 9, 4, 2, 12, 22, 11, 18 & 19). Both Bell and Byron are absolutely fast enough to make it in on points had they not scored their wins, and I think most people expected them to win at some point during the season, but with these three already securing their spots and none of the above nine having won a race yet, there's basically just four spots left to race for. Unless of course, one of those "guaranteed" drivers does not make it. Cause let's face it, it's NASCAR and anything can happen. And another win by someone who generally does not make the top 16 in points means there's even less spots left to fight for.

Third, look at the variety of tracks. Seven road courses where a lot of young drivers seems to show surpisingly good pace, a dirt track where no one has a clue what will happen and four superspeedways where anyone can win. Then there are the regular ovals of course, which always provides great racing, and the odd surprise winner every now and again.

On another note I've seen a lot of people say that McDowell's win was a fluke and that he doesn't belong in the playoffs, but looking at the first three races, he is the only one along side Kevin Harvick to have finished all three races in the top 10 so far this season. I am honestly surprised by that myself, but at the same time I'm loving what I'm seeing. That team has been struggling for a long time, and they're finally finding success. I just hope Anthony Alfredo will find that same pace before long. Richard Childress Racing is another team I hope will be able to keep their improved pace going. While Tyler Reddick has been struggling so far, up until halfway through the final stage at Homestead, Austin Dillon has shown great pace by winning his duel at Daytona, scoring a bunch of stage points and finishing 3rd in the 500. He showed great improvements at the Road Course and then kept right around the top 10 for most of the day at Homestead.

We're only three races in to the season, but I stand by my word that this is going to be one of the best ones in a long time. At this points there are literally 30 drivers capable of scoring one of those 16 playoff spots, and the rate we're going at now, you might even end up needing a win to be there. Bring on Las Vegas!