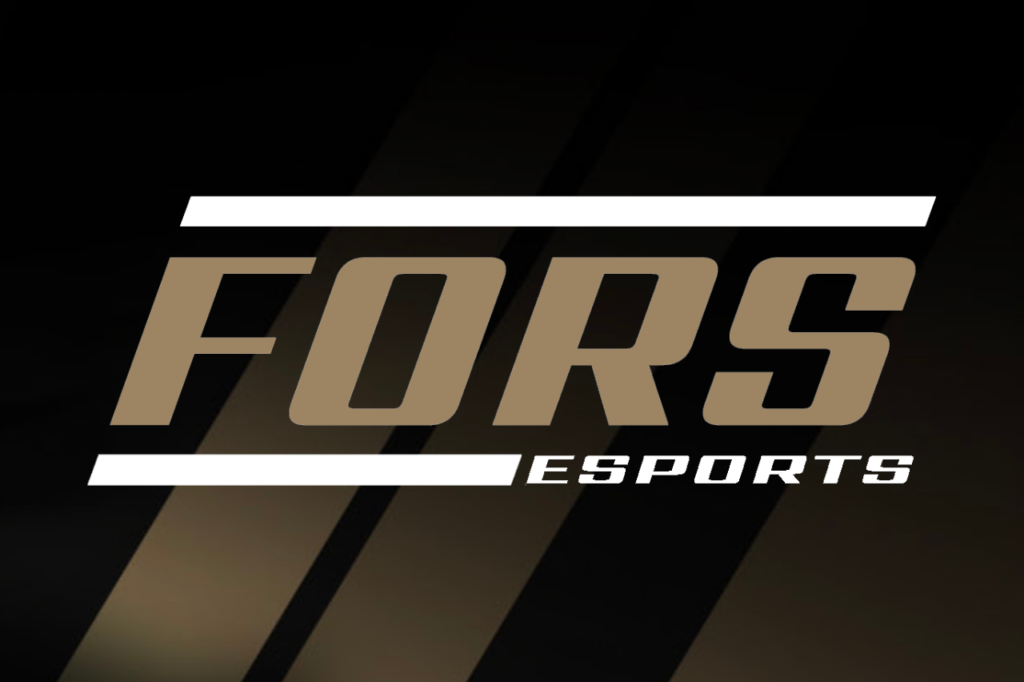 FORS eSPORTS signs rising talent Kasper Nyström untill end of 2022 for its new road course efforts and advances Alexander Arildsson from FORS eSPORTS Academy, proving the success of FORS eSPORTS in-house feeder team.
– Our road efforts have been on the drawing board since last year but that comminuty have been hard to penetrate and attract, Jonas Fors says. Thanks to the collaboration with Cooler Master this fall season we managed to get Kasper back home to Sweden from an well-known international organization. I have made my ambitions clear that we need to stop the talent export from Sweden to make our nation grow on the eracing scene globally and this is one step on that effort.
The 16-yearold mechanic student from Stockholm have not only been proving himself on the iRacing-platform but also preformed well in the Virtual WRC championship and are hungry to show himself on top.
– FORS eSPORTS have over the last year proven that they know what's needed to win and they know how to get there, Kasper says. This is something I hope to be able to build on further and bring home more wins. Both the team and I have a bright future in front of us and I am hungry to win. We will be giving 110% and see how it goes.
Alongside with Kasper will the former V8TC ace Marcus Palnér and current WTCR driver Andreas Bäckman represent the FORS eSPORTS colors in the Swedish Eracing Leagues first GT3-season.
– We have put our VIP's in the frontline for our roadcourse efforts and I couldn't be more thankful to Marcus and Andreas for jumping into another of my crazy ideas, Jonas Fors says. Marcus Palnér have beaten me 16 to two or something like that in the V8TC series, his personality is a mix of extreme humbleness and a full-send mentality which have won the hearts of racing fans all across Sweden, he has already played a important role in the teams culture building. Andreas Bäckman is as humble as Marcus and brings his professional attitude and high work ethic into our virtual ambitions too and helps us to have fun and stay well-organized.
Alexander Arildsson have earned another promotion in is book when he advances from the FORS eSPORTS Academy team to FORS eSPORTS in the Swedish Eracing League and European Eracing League and is signed untill the end of 2022.

– It feels great to sign with a championship winning organization whose ambitions matches up perfectly with my own, Alexander Arildsson says. I'm looking forward to continue working with FORS eSPORTS and developing as driver alongside such a talented group of drivers.
What these organizational changes will bring is up to the future to decide but team owner Jonas Fors is excited by the development of both the FORS eSPORTS Academy and road division.
The FORS eSPORTS Academy have proven to be successful, Jonas says. I remember when I reached out to Arildsson the first time and he rejected the offer to run with the FORS-family because he felt we were to fast for him. A couple of weeks later he joined the FORS eSPORTS Community team and advanced to the FORS eSPORTS Academy the season after. Now he's one of our most successful drivers, challenging Andersson and Broström for the race wins in multiple series.
– Our road division first saw daylight a couple of weeks ago and we will keep building it lap by lap, talent by talent, Jonas says. With so many real-world racers in the FORS-Family we have a strong foundation and management to build on together with a strong funding through a line of partners including Cooler Master, Kappa Bar, Battleriff, Jonas Fors Racing Merch Shop, NASCARpodden and successful collaborations earlier this year together with the amazing job of collecting prize money of our fantastic drivers.
For partnership opportunities contact: partner@jonasfors.com
For team applications reach out to Marcus Hagman at: https://discord.gg/NhGmFFE
Follow FORS eSPORTS at:
www.facebook.com/forsesports
www.instagram.com/forsesports
Watch us race at thursdays 20:00 CET at:
https://www.twitch.tv/svenskeracing/schedule
Watch us race at sundays 18:00 CET at:
www.twitch.tv/europeaneracing/schedule